Join us in San Deigo for SHRM20 June 28-July 1, 2020
Conference Venue
San Diego Convention Center 
111 W. Harbor Drive
San Diego, CA 92101
7 Reasons To Attend SHRM20
Join us in San Diego for the largest gathering of HR professionals. With an agenda full of adventure, there are countless reasons why you should attend, but to name a few:
HEAR STRAIGHT FROM THE EXPERTS
The SHRM20 speaker lineup includes an all-star cast of proven business leaders, strategists, and practitioners. Through an intensive selection process, SHRM  ensures that you're hearing from the best and brightest.  You'll be inspired by speakers who are maximizing human potential while elevating the HR profession.
REPLENISH YOUR TOOLBOX
Trends, new strategies, and innovations in HR happen all the time. SHRM20 will help you stay up-to-date on the latest workplace issues—  from federal legislative compliance and changes in labor legislation to HR legal issues specific to California.  Leave feeling informed and ready to put your learning into action. 
STAY ON TRACK FOR RECERTIFICATION
Your attendance earns you credits toward maintaining your valuable certification – your SHRM-CP, SHRM-SCP or other general designation. 
MEET WITH SOLUTION PROVIDERS
Our exhibitors are industry experts and solution providers who truly know what is happening in the world of HR and business, and have answers to your questions. Discover innovative products and services that are sure to help you stay competitive in today's business world.  
BE ENERGIZED AND HAVE FUN WITH YOUR PEERS FROM AROUND THE WORLD
There's nothing like being face-to-face with thousands of your peers. You'll have plenty of opportunity to collaborate, hear new ideas, and validate or change your perspectives. Be inspired to implement new ideas. Benchmark  with those dealing with similar challenges. You can find a mentor or become one, and even make connections to help you further your own career.
EXPLORE NEW SHRM OFFERINGS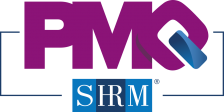 Take a real-life walk through our People Manager Qualification—a new program from SHRM that helps HR build and qualify people-ready managers. Check out this interactive, dynamic learning experience at SHRM20.  
GAIN FRESH PERSPECTIVES
Explore untapped talent pools that you may not have previously considered in your hiring process. Get tactical takeaways and resources that can help break down barriers and create opportunities.
Register today and book your hotel to begin your SHRM20 adventure.
 

Join us in San Diego